How Educational Progressives are still trying to silence those who disagree Part 3
May 20, 2018
In my previous post about silencing educational traditionalists online I discussed the use of bogus legal threats to intimidate. Another common method of trying to silence people, is the use of abuse. I've blogged before about the Progressive Trolls who try to drive traditionalists off of social media. The last attempt to form a twitter mob against me, (somebody found an old post satirising the idea that the badly behaved all have SEN) resulted in the following :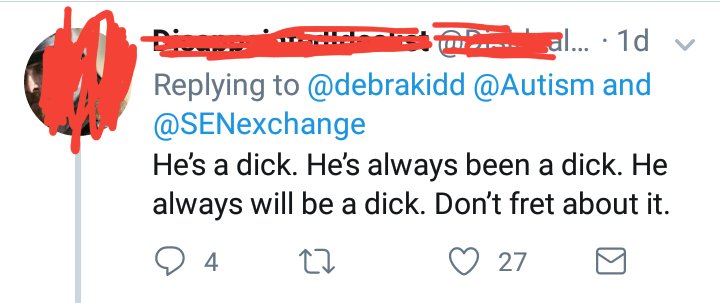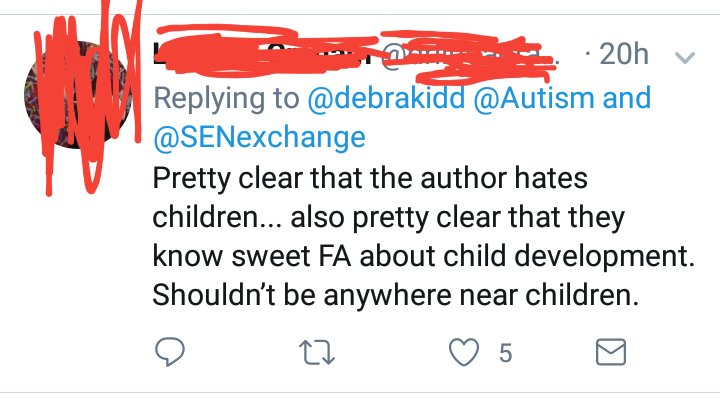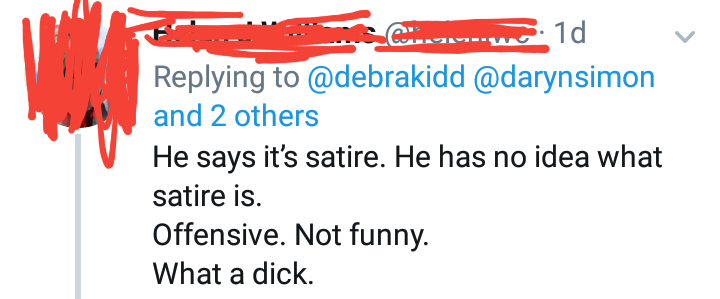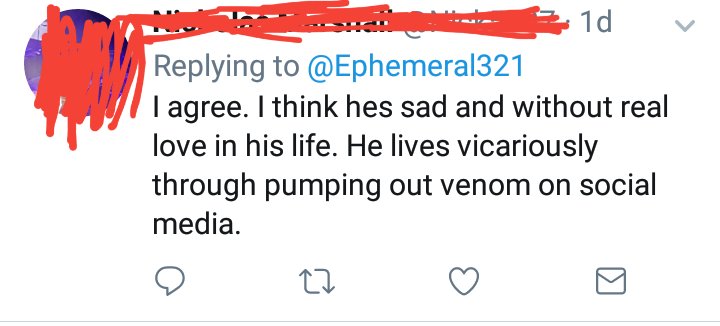 I've talked a lot about "school shaming" where schools, particularly those with more traditionalists approaches, are subjected to campaigns of online intimidation and abuse, negative media coverage and vexatious FOI requests.
As well as bogus legal threats, online abuse and school shaming campaigns, I've also began to notice the use of spurious complaints to people's schools and universities for expressing the wrong opinions. Unfortunately, most of the victims of such behaviour cannot go on the record for fear of the consequences. Bloggers who are generally uncontroversial have been told that they must stop blogging. At least one anonymous blogger was forced to quit their job after their identity was revealed to their employer. One teacher told me their headteacher had received letters of complaint, that were initially acted on, just for recommending my blog on Twitter.
A few people were able to talk about their experiences publicly.
Tom Bennett, behaviour expert and researchED supremo told me:
When I was asked by the DfE to lead behaviour reviews, that's when the Angry Brigade really got their engines started. Now I consider it a quiet day if someone isn't firing off bitter, poorly spelled tweets that mysteriously include the handles of the DfE, Secretaries I'd State etc. I've even had venues I'm holding researchED in harassed because lonely keyboard warriors feel compelled to make their internal struggles with joy a public issue. It's largely fine- when you become part of a lively and public discourse, you expect pushback. But the tactic of 'I'll tell your boss' is rather weird if the reason is simply 'I disagree with you.' That's simply an attempt to shut down debate through intimidation. Happily I'm self employed, so my boss is unlikely to sack me. My favourite incident was when someone emailed researchED (which is me) and told them to sack me.
Greg Ashman, blogger, author and PhD student described what happened following a blogpost:
…a number of Australian academics complained to my university. As I understand it, the complaint was about me making fun of the Australian Association for Research in Education (AARE) conference. Specifically, I joked about how some of the paper titles sounded silly. The complaint was thrown out because I didn't claim to be representing my university when making these comments and because I am allowed to have opinions about education.
Bodil Isaksen, blogged about education and worked at Michaela school which is known for its traditionalist leanings. When she moved to working for Unlocked Graduates, a charity who work with prison officers, she described what she was told by one of her new employers:
My boss told me that she got "warnings" not to employ me in my new role when I updated my Twitter with my new role. Along the lines of "do you know who you've just employed?" with links to lots of Michaela stuff. As it happened, my boss was on Twitter so understood the venom, and was herself at a highly criticised new school so she just found it funny and ignored it. Also, I had been at Unlocked for a while before I put it on Twitter. But I dread to think the effect it could have had if that wasn't the case.
In this blogpost, a school governor who had praised some traditionalist bloggers described how one person familiar with things he'd said on Twitter, chose to:
… call the school office and headteacher on a weekly basis for two months, still threatening to call in the police and go to the media because of my supposedly disgraceful behaviour. Worst of all, this person knew the effect of they were doing, making references to wanting the principal to prioritise their complaint over improving the life chances of 350 "poor" children, and threatening to "drag the school through the mud". This was not a dignified phone call asking for the headteacher to make up their own mind and be trusted to take appropriate action. This was the offline equivalent of endless Twitter hectoring. Ironically, our principal did also consider going to the police to make it stop.
I've no reason to think that there are more than a handful of people doing this sort of thing. There may be some overlap in those whose actions are described above, or some overlap with people whose actions were described in my other blogposts on silencing traditionalists. But what is clear is that, if you are unlucky, expressing educational traditionalist views can be enough in itself to lead to retaliation.
15 comments