That Primary School Teacher Post
August 9, 2014
There were lots of comments on twitter about that post yesterday from a new primary school teacher. I thought it was genuine and worth sharing because:
The ideology described was consistent with what I had been describing in my previous post;
The ideology criticised was consistent with so much of what I've seen expressed on primary school teachers' blogs;
It was consistent with what I have heard from plenty of others who have gone into primary teaching, particularly the academically able;
The effects of the ideology are very consistent with what I see as a teacher of year 7;
It is consistent with what we know about academic attainment in basic skills, not just in year 7 but throughout the population, i.e. they have declined over time as the teaching methods have gor more progressive;
I assumed that the many primary teachers doing a good job and opposing this ideology would either agree with the post or want it debated, rather than claim to be personally insulted at the suggestion that anyone ever disagreed or that everything wasn't perfect.
I knew it would be controversial. As I said in my previous post, when it comes to early years there is a general hostility to questioning around methods. I also know from long experience that criticism of anything in the primary sector gets a far more hostile and personal reaction than criticism of anything in secondary. Criticise a fad in secondary or FE and everybody says "aren't our managers idiots for forcing this on us?" Criticise a fad, or even the same fad, in primary and it's like you just appeared on the News at Ten to declare that everyone in primary, staff and students alike, are completely shit and should be put down. Despite a number of brilliant exceptions among primary bloggers, there just doesn't seem to be the same capacity for debate as in secondary or FE.
Some of the response was predictable. It was part of a fairly heated debate and was originally in the comments, so, of course, any passing member of the "tone police" could complain about the style of writing.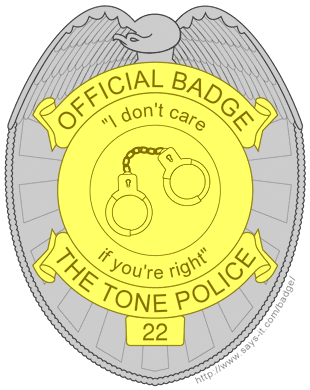 Inevitably there were those who, having seen that I'd recently asked for evidence for some bold and apparently technical claims about the psychology of child development, thought it must, therefore, be appropriate to ignore context and ask for evidence for personal experience and opinion. And, of course, people were all too willing to interpret any general claim to be about what was universal rather than what was normal. But apart from these obvious time wasters, I was actually surprised at a lot of the other comments. There were a lot of attempts by primary teachers to claim nobody among their number held the opinions that were criticised in the post (what a relief) but these seemed to be arriving in my twitter timeline alongside those primary teachers who were claiming that nobody in primary education (other than the author) disagreed with the opinions criticised in the post. Simultaneously, I was seeing two arguments that appeared to refute each other. Additionally, there were people who simply seemed unaware that any of the debate from the last few years has happened. Some defended the criticised position on the basis of learning styles (although the worst offender later found reasons to delete her tweets). Others defended it on the grounds that discovery learning works well. One person even tweeted me this: 
Also surprising to me were some of the ad hominems. In particular:
It probably isn't a primary teacher who wrote it (alongside claims it's a wind up and declarations of disbelief and shock to be reading such views);
They show a lack of understanding, particularly of play, development, learning etc. (said several times over and it was also claimed they cannot be educated or that they needed to be trained);
"I hope this teacher never teaches my kids";
It's depressing or bad they want to be a teacher;
If they cared they'd come and visit us (really appealing when said to somebody saying something controversial anonymously);
They are attacking the professionalism of other teachers including those who say they don't use the methods criticised;
The author is projecting their own problems onto the system.
I wasn't so much surprised that ad hominem attacks were made. I was surprised how familiar they were. Look at the comments on my blog (and other blogs) from when I started and you will see pretty much all of them. This is exactly how I used to be dismissed. Of course, as time went on and lots of other tweeters and bloggers appeared expressing similar opinions, and it became obvious I had a significant following, this sort of attack has become rarer and rarer. It was a way to stop the debate and it didn't work. I don't think it's going to work here either. Of course, the author might have had a bad experience but they haven't had a rare experience. Of course, there are other views about pedagogy, but isn't it time they were defended on the basis of evidence and reason not by demonising those who oppose them?
Oh, and just one more point, it was remarkable how many people assumed the author of the post was a man (and the only exception that really stood out was a male primary teacher). Any suggestion as to what that signifies? It could be stereotypes about former accountants, or it could tell us something about the sexual politics of primary teaching. Your opinions on this would be appreciated.
17 comments